Anne Arundel Young Heroes Essay Contest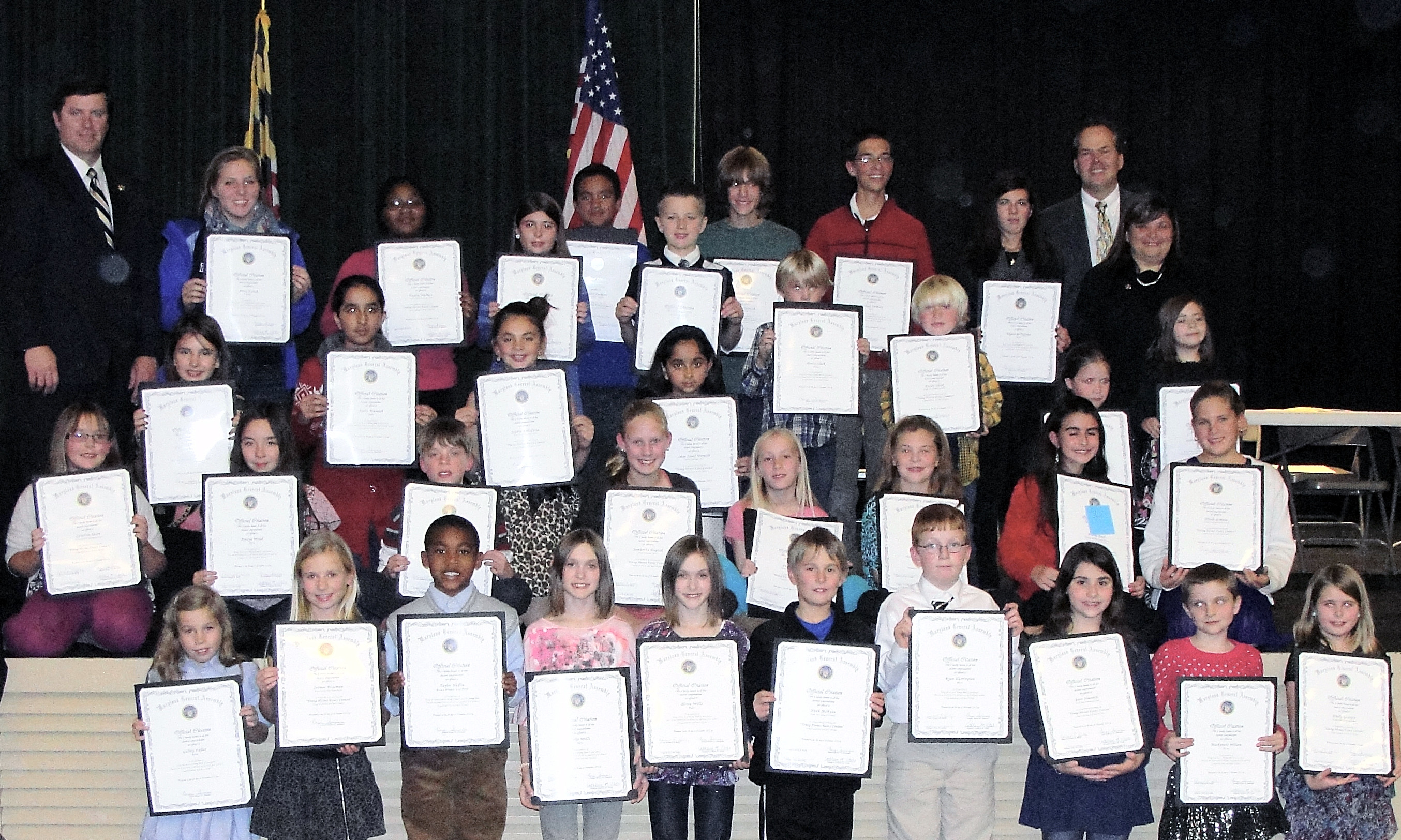 On November 8, 2012, at Arundel High School we conducted the awards ceremony for the 2012 Anne Arundel Young Heroes Essay Contest. The creativity and enthusiasm was impressive.
Over 1200 students, mostly 4th and 5th graders, sent in their essays to honor their young hero. With so many negative influences impacting our schools, the recognition of young heroes is a recognition by the students themselves of what makes for the best attributes in a young person.
I am proud of the success of the program and would like to give special recognition to Senator Brian Simonaire who started the program and to the teachers and school administrators who make the event possible.
Young Heroes Ceremony at Arundel High School – Nov 8th
Annapolis Area Christian School
Arnold Elementary School
Brock Bridge Elementary School
Crofton Meadows Elementary School
Crofton Woods Elementary School
Davidsonville Elementary School
Eastport Elementary School
Edgewater Elementary School
Four Seasons Elementary School
Manor View Elementary School
Millersville Elementary School
Oak Hill Elementary School
Overlook Elementary School
Piney Orchard Elementary School
Rolling Knolls Elementary School
Severna Park Elementary School
Shady Side Elementary School
Shipley's Choice Elementary School
South Shore Elementary School
Waugh Chapel Elementary School