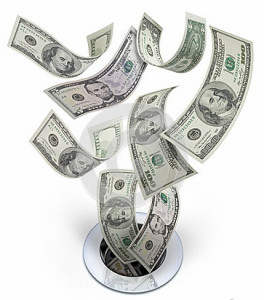 So the day after the primary election it is reported that the real cost of rebuilding the Maryland Obamacare Exchange is almost twice what was promised just weeks ago. The waste and incompetence continues.
________________________________________
Cost of rebuilding Maryland's Health Insurance Exchange: $90 million
By Alissa Gulin, Daily Record
Officials in charge of Maryland's health insurance exchange disclosed Tuesday that it will cost $59.2 million to hire a new prime contractor and pay for software and that other critical contractors are just now being brought on board.
Deloitte Consulting LLP — the contractor chosen to implement technology it had used to build Connecticut's successful exchange — will be paid $43 million, which is for technology development and planning, said Dr. Joshua Sharfstein, chairman of the Maryland Health Benefit Exchange board.
Another contract, worth $14.2 million over three years, authorizes Deloitte to purchase software licenses on behalf of the exchange. The licenses are required to maintain the system once it's up and running. And $2 million of Deloitte's overall fee is to pay for space used by the company's employees working on the exchange.
The full price tag for the rebuilt health exchange has been emerging in bits and pieces over the last several months. At the board meeting Tuesday, officials approved several other new contracts and extensions that provide a fuller picture of how much it will cost Maryland to reconstruct and launch its new exchange — in excess of $90 million over five years.
One of the most notable new awards was for what's called an "independent verification and validation" contract, which goes to a company that will provide oversight services over a large project.
That contract went to Greenbelt-based Angarai International Inc. and is worth $3.55 million over one year.
The award is notable because, as The Daily Record reported last week, it had previously been unclear whether anyone had external oversight of the exchange's work to implement new technology using new contractors.
It became clear Tuesday that up until now, the state did not have a vendor in place to monitor the progress of the state's new contractors or any of the work completed thus far on the new exchange.
The state had hired Maine-based Berry, Dunn, McNeil, and Parker LLC (BerryDunn) to provide those services during implementation of the original exchange. According to online procurement records, the BerryDunn contract expired last year, but Sharfstein said the contract had actually been extended through June 30.
However, BerryDunn is currently only overseeing activities related to the first, malfunctioning Maryland Health Connection website, not the new IT project with Deloitte, said Sharfstein, who is also secretary of the state's Department of Health and Mental Hygiene.
IT experts said it should have been critical to have an independent verification and validation contractor already in place for such a large and complex undertaking.
When asked why that contract had not been awarded until several months after the decision to switch to Deloitte's technology, Sharfstein said it took time to complete a competitive bidding process.
Additionally, Isabel FitzGerald — who leads information technology operations at the exchange — wanted to restructure the request for proposals to reflect different responsibilities expected of the contractor, such as a better process for how the vendor should report back to state officials.
"[FitzGerald] thought that the reporting was a little after-the-fact last time," Sharfstein said. "So she structured the RFP differently …so that there'll be more real-time feedback and quality assurance."
The exchange board also approved more spending for call center staffing, program management contractors and regional "connector entities," where people can sign up for insurance in person.
The board added $3.4 million to the existing $36.4 million contract with Maximus Health Services Inc. so the company can, among other things, add 15 more employees to the customer-support center.
The board also voted to spend $5.1 million during the first quarter of fiscal 2015 to continue operating the six connector entities across the state. Exchange officials expect those costs will total $20.6 million for the year.
And, another $1.54 million was approved for contracts with a handful of "project management" contractors.
Sharfstein said the federal agency that has to sign off on the state's budget and timeline for implementing the new technology is "comfortable" with the progress.
FitzGerald, who is also secretary of the state's Department of Information Technology, told board members the project is on schedule and that federal regulators are, so far, on board with the state's plans.
"We have met all of our milestones to date and are on schedule to meet future milestones as well," FitzGerald said. "It's been a really good couple of days for us."
Additionally, the board voted to appoint Carolyn Quattrocki as executive director of the exchange for a one-year term. She has served as interim executive director since December.