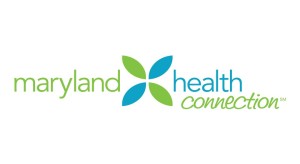 If we were to learn from past mistakes, you would think the failures in leadership that led to the loss of more than $150+ million in taxpayer money on the original, ABANDONED, Maryland healthcare exchange would have taught the state to be more diligent in its second attempt. You would expect more care with the additional $50 million now being dropped down that rat hole in the state's second effort to set up a successful exchange; however, with only 149 days to its promised rollout, little is known as to how much progress is being made. We need to demand more transparency in Maryland Obamacare Exchange.
________________________________________
How Goes New Health Exchange? Hard To Tell
By Alissa Gulin, Daily Record
149 days.
That's how much time the Maryland Health Benefit Exchange has left to implement a brand-new, fully functional website for individuals to shop for health insurance.
MHBE officials pledged to have the new system — which would replace the original, malfunctioning Maryland Health Connection site — up and running by November 15, when the next open enrollment period begins.
But it's nearly impossible to verify if the agency is on schedule and on budget, and it's unclear who — if anyone — has external oversight of the project. Several of MHBE's recent decisions have led to murmurs about officials racing through procurement processes and cutting corners in their haste to meet the deadline.
The project has been a race against the clock since March, when MHBE board members voted to scrap the current system and hire Deloitte Consulting LLP to implement the technology behind Connecticut's successful health exchange.
MHBE officials repeatedly declined to answer questions this week about the project's progress.
Where's the watchdog?
External oversight of major IT projects is typically given to an "independent verification and validation" contractor, which monitors the progress of other vendors and reports back to the client. Experts said those services are crucial to the integrity and success of complex projects.
It's unclear if the exchange has a verification and validation contract in place.
When the original website was being developed, Maryland awarded a $2.5 million contract to Maine-based Berry, Dunn, McNeil, and Parker LLC (BerryDunn) to provide oversight services from Oct. 1, 2012, through Aug. 31 of last year, according to the MHBE website.
Maryland Health Connection launched Oct. 1, 2013, crashing immediately. On April 1, the board voted to start fresh with new software and new contractors. On April 21, officials issued another Request for Proposals from independent verification and validation contractors.
The solicitation closed May 16, according to the website, but no information is posted about whether the contract has actually been awarded yet, or to whom.
Exchange spokeswoman Alison Walker did not respond to inquiries about the new solicitation or BerryDunn's original contract.
A BerryDunn spokesman, when asked whether the company was awarded a new contract, said only: "To our knowledge, the contract award has not been announced."
The federal Centers for Medicare and Medicaid Services also oversees the exchange's progress. The exchange was supposed to submit a progress report to CMS on June 15, according to a timeline written by Isabel FitzGerald, secretary of the Maryland Department of Information Technology, who leads the exchange's IT operations.
But Walker would not say whether a report was submitted, what information it was supposed to contain or what action CMS might take. She declined to confirm whether there was a deadline on June 15 at all.
In response to specific questions about the CMS check-in, Walker wrote in an email that "everything is going fine."
According to other sources, the check-in with CMS was moved to June 23. The exchange website makes no mention of that deadline. At press time, CMS officials had not responded to requests for comment.
Walker said Dr. Joshua Sharfstein, board chairman and secretary of the Maryland Department of Health and Mental Hygiene, was not available for an interview this week. Walker said FitzGerald and Carolyn Quattrocki, interim executive director of the exchange, were also not available for interviews.
Lack of transparency
MHBE has also come under fire for its procurement policies and for what many observers say is a lack of transparency.
The exchange is not subject to the same procurement rules that govern other state agencies; its bylaws permit a variety of procurement methods, give the executive director authority to choose the best one for the situation; and require the board to approve the spending.
But the bylaws also "emphatically embrace transparency," said Charles Tiefer, an expert on government contracting and a University of Baltimore law professor. "And there has been a scandalous failure."
Contracting details are required to be posted on the MHBE website and on eMaryland Marketplace (the state's database of contracts). The listings are far from complete in both places.
For example, the total contract with Noridian Healthcare Solutions, the exchange's original prime contractor, is not available online. Only the first part of the contract is mentioned on MHBE's website, as a bullet point listing the contract's value as $51,397,161 for the period of Jan. 2, 2012, through Dec. 31, 2013.
Noridian's full contract, obtained by The Daily Record, was originally supposed to pay about $193 million through 2018. But because the state cut ties with Noridian in February due to poor performance, the Fargo, North Dakota-based company will only receive about $72.6 million in all.
The leftover money can be repurposed for other expenses, said Simon Powell, a budget analyst with the state Department of Legislative Services, but exchange officials haven't publicly outlined where the money will go. Powell said his department is still mostly in the dark about the exchange's finances, although he expects to receive more information within a few weeks.
The exchange website doesn't mention any contracts with Columbia-based Optum/QSSI, which was hired in December and then promoted to prime contractor after Noridian got the boot. State officials previously said Optum would be paid about $14 million, but MHBE hasn't responded to recent inquires about how much Optum might receive in total or how long its current contract lasts.
"The agency's way of posting confusing and inadequate information may not be keeping the public completely in the dark, but it's definitely fogging up the landscape," Tiefer said.
A conflict of interest?
Additionally, Optum was tasked with advising the state on what to do with its faulty website. The company evaluated five different options, including fixing the current system, joining the federal exchange or adopting technology used by another state.
On March 3, Optum issued its "Exchange Options Feasibility Study," which was obtained by The Daily Record but was not made public. That report was the basis of FitzGerald's decision to implement technology used in Connecticut, despite urging from lawmakers and others that, given the tight timetable, it might be more prudent to join the federal exchange.
It's unclear how much extra, if anything, Optum was paid to complete the options assessment, but several people said it's inappropriate for a company that's financially invested in the project to take on an advisory role.
"It's called an organizational conflict of interest," Tiefer said. "It's considered unfair to potential competitors for a company to get the inside track. … How can the current prime contractor be expected to be objective on choices that include giving it more well-paid work?"
No time to spare
Recent legislative changes give FitzGerald authority to subject MHBE contracts to standard state procurement rules, including the comprehensive vetting process of the Department of Information Technology. But she's not obligated to do so — and she hasn't.
A DoIT review would drag out implementation, Powell said, and there's simply no time to spare.
"Given the time frames that are involved, that's her choice," he said. "If the system works in November, no one will have any issues with it. But if it doesn't, people will have legitimate questions about how we've handled this procurement and whether the choice to do this so quickly was a good one."
If the DoIT review had been required, the exchange likely wouldn't have gotten the green light to pursue the Deloitte solution at all, he added.
FitzGerald has acknowledged the challenges of implementing the new system in time for open enrollment, although during board meetings she expresses confidence in her team's ability. She outlined specific milestones that must be reached by certain dates and told board members last month the project was on schedule.
Powell declined to speculate on the project's success, but said FitzGerald knew what she was getting the state into.
"There's a lot of trust in her judgment," he said. "So hopefully it works out."